Okay, I have this week's Digi from my point of view. This means that you get to read about all the happenings at the places that I hang out in the land of digi scrapping. Lucky you!!
First off, and I know that I am not the only one, but I am seriously going through an SSD (Sweet Shoppe Designs) withdrawal!! The store has been down all week and the whole site is down for a couple of days while they update the cart and give the site a whole new look. I am really excited to see it, I'm sure it will be fabulous!! They also have told us that they have a bunch of new goodies that will be available when the site is back up. EEEEE!!!! (That is my excited scream.) Be sure to check the store out on Saturday when it opens back up with a whole new look and lots of new goodies!!
http://www.sweetshoppedesigns.com/
Have you ever seen a really great layout with an extraction and wish that you could do that? I know I have! Well, now you can learn. Check out
http://tracireed.com/teamblog/?
p=657
for a blog post on this very thing.
For all those fontaholics out there, be sure to check out all of the new FREE fonts by Kevin & Amanda at
http://kevinandamanda.com/fonts/fontsforpeas/
. These were all just added on Nov. 12th!
Are you one that loves challenges to get you to think outside of the box when creating your layouts? Well, there are several of them out there and many of them offer some great prizes. Here are a couple of cool ones that I found:
http://www.shabbypickledesigns.com/forum/forumdisplay.php?f=50
http://thedigidares.com/
http://sweetgenevievedesigns.com/sweet_talk/
http://scrapmatters.com/forums/showthread.php?t=975
http://www.digitalcandy.ca/forum/forumdisplay.php?f=7
One can never have too many alphas, right? I recently discovered Krystal Hartley's blog. She has a really cool Red Button Alpha for free at
http://krystalhartley.blogspot.com/2008/11/feelin-frosty-and-freebie.html
and a whole bunch of other stuff, including lots more alphas, available at
http://krystalhartley.blogspot.com/2007/01/free-downloads.html
. Go check them out and make sure that if you download them, to leave her a big thank you in the comments!!
One last thing, maybe you've heard about this already but just incase - Snapfish is offering a free standard 20-page 8" x 11" custom cover photo book. You'll have to hurry though, Coupon dispersal ends today at 11:59pm PST and must be redeemed by Sunday, November 16, 2008 at 11:59pm PST. Redeem your coupon at
http://www.snapfish.com/freebook2008
.
Well, I have a very impatient child that is screaming for my attention, so I will wrap this up. Remember to check back daily to see our featured layouts and come back again next Friday for another round of Digi from our point of view.
~Melissa~


~~~~~~~~~~~

Hey everyone, Valeri here! I'm jumping in on the end of Melissa's post today to bring you the last Quick page download for the week! Don't forget you've got till November 25th to use the coupon to Stacey's store!

This Quick page was scrapped using Stacey's Christmas Classic Kit.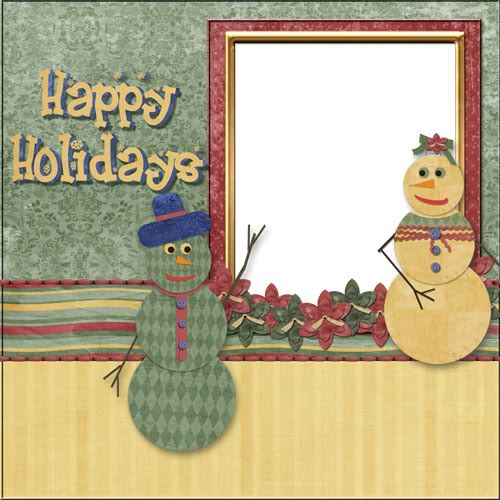 Download it
here
I hope you have enjoyed our first week Spotlighting a designer!! I really enjoyed bringing Stacey's Designs to your attention, and hope that you all keep checking her stuff out in the future! We will have more Spotlights coming your way, so stay tuned!!
Have a great Weekend everyone.. Live, Love, Laugh... and scrap often!!
~Valeri~